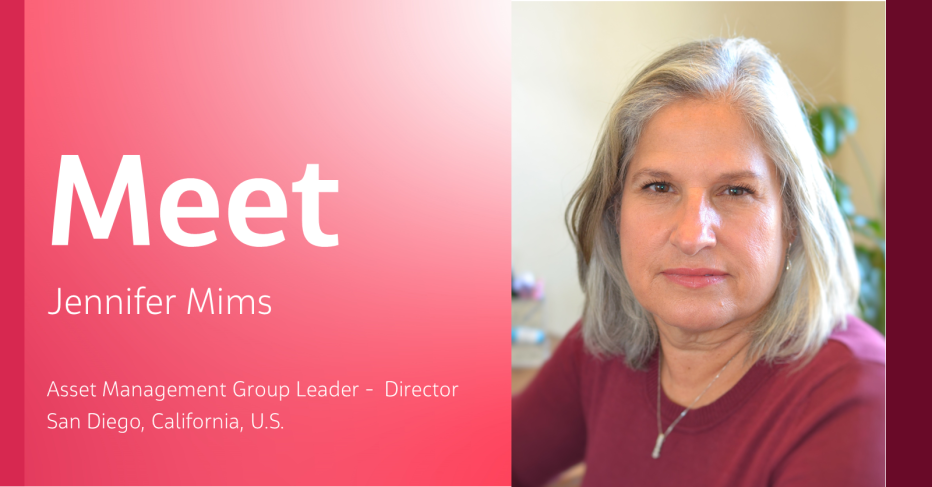 Jacobs' Director of Asset Management Jennifer Mims has 30 years of experience working in large, complex organizations, leading strategic initiatives and overseeing major programs.
Skilled at helping organizations leverage technology and incorporating standardized processes, key performance indicators and various change management components, one of Jennifer's greatest passions is working with organizations from the top down to make data-based decisions and create a culture focused on continuous improvement. 
Jennifer's main areas of expertise include strategic asset management - ISO 55000, enterprise asset management systems (EAMS), building information modeling (BIM) and facility condition assessments. One of her greatest skills is working with leadership to develop strategic direction and then supporting the strategy by working collaboratively across teams to develop achievable goals and tactical plans.
Prior to joining Jacobs as a project manager in 2014, Jennifer worked for the Port of Seattle in the Aviation Facilities and Maintenance Department at Seattle-Tacoma International Airport (SEA). She holds a masters degree in business administration from San Francisco State University and a bachelor of science in international business from San Diego State University. She's a Accredited Airport Executive (AAE) by the American Association of Airport Executives and is Institute of Asset Management (IAM) certified.
Jennifer relocated to San Diego with her husband 2 years ago,  after living in Seattle for 20 years. They have three adult children also living in California. In her free time she enjoys gardening, doing yoga, taking long walks, spending time at the beach and is starting her golf career.