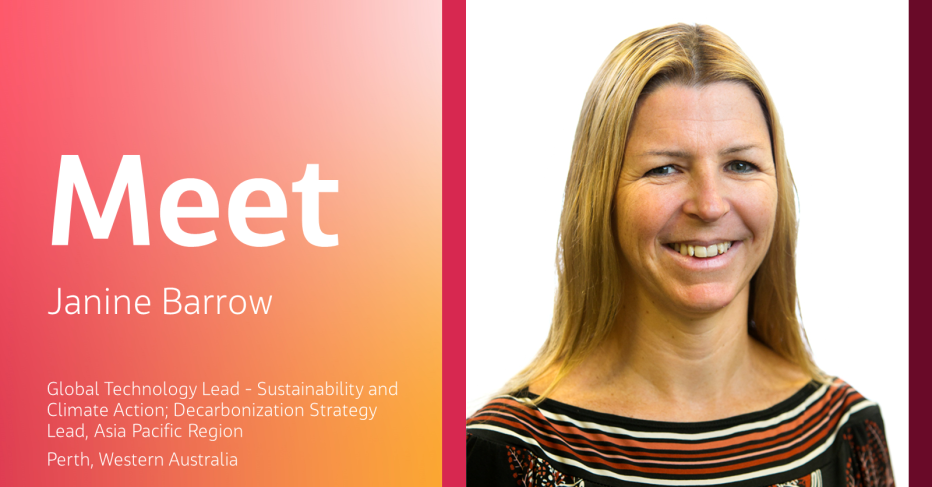 Janine Barrow leads our sustainability and climate action strategy and growth activities within Jacobs' Asia Pacific Region — driving innovation, fostering connectivity, attracting and maintaining talent and supporting delivery excellence.
She also leads implementation for Jacobs' Asia Pacific decarbonization strategy, which is designed to assist our clients in realizing profound greenhouse gas emissions reduction.
Why this career? After seeing coastal erosion from an export jetty washing away from a beach she used to see turtles nesting on in her youth, Janine decided to do her bit to save the world in the most profound way possible. Working for Jacobs gives her that opportunity in spades — helping clients to realize more sustainable solutions on a daily basis.
As a result of the climate emergency, there has been significant movement with decarbonization initiatives in both the government and private sector. Using her extensive experience in sustainability in design frameworks and organizational business planning, Janine is spearheading Jacobs' "Net Zero Labs" workshop process, a strategy- and evaluation-based method that helps clients establish decarbonization priorities and key strategy inputs. She looks forward to helping achieve sustainable, net zero carbon objectives in the Asia Pacific Region and beyond.
9

countries lived in

300

kilograms of food waste per year per person in Australia on average

300

M

tonnes of plastic wasted each year