Meet Janine Barrow
Perth, Australia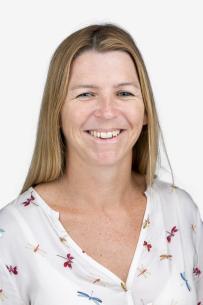 Janine Barrow is one of our global leaders in sustainability and climate action, with a key focus on the Asia Pacific region — driving innovation, fostering connectivity, attracting and maintaining talent and supporting delivery excellence.
Janine also leads the implementation of Jacobs' Asia Pacific decarbonization strategy, which is designed to assist our clients in realizing profound greenhouse gas emissions reductions and support our role in responding to the climate challenge.
Janine developed a strong commitment to conservation of the environment in her youth. She witnessed coastal erosion caused by construction of an export jetty, resulting in her local beach washing away. The beach used to accommodate nesting turtles and horseshoe crabs. This deeply affected Janine, so she decided to pursue an impactful career in sustainability, helping the planet in the most profound way possible. Working for Jacobs gives her that opportunity in spades — helping clients to realize more sustainable solutions on a daily basis.
To address the climate emergency there has been significant movement of the decarbonization agenda in both the government and private sector.
Key challenges we are seeing as the corporate agenda progresses include knowing where to start; understanding how to realize real implementation on the ground to meet targets across organizations (governance, accountability, behavior change etc); identifying technology to tackle challenging scope 1 emissions, being able to influence supply chains and true valuation of carbon from business case to decommissioning.
Using her extensive experience in sustainability in design frameworks and organizational business planning, Janine has developed Jacobs' Net Zero Labs approach.
Net Zero Labs is a strategy and evaluation-based method that helps clients establish decarbonization priorities and develop key strategy inputs. Through collaboration and using this customized Net Zero Labs approach, Janine helps clients distil down the core strategy elements or business case components required to begin on their decarbonization journey.
"What I love about my job is that at Jacobs we can actually make a difference to carbon reduction outcomes. I know when I get out of bed in the morning that I can contribute to a better future, which is the most important thing to me."
9

countries lived in

300

kilograms of food waste per year per person in Australia on average

300

M

tons of plastic wasted each year
You might be interested in...