Meet Andrew Tingay
Melbourne, Victoria, Australia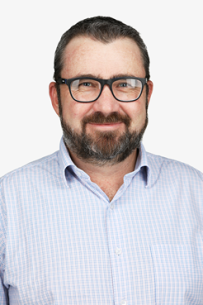 Andrew Tingay partners with clients to innovatively challenge their business from concept to operations, from organizational structure to the tactical spend of capital.
This collaborative approach creatively reinvents processes and projects to be more efficient which naturally cascades to an increased return on investment.
Today as Jacobs' Global Strategic Consulting Solution Director, Andrew is passionate and partners to challenge today with clients and his team of more than 1,000 global technical experts, advisors and practitioners. He's  focused on bringing together the complex knowledge, understanding, insight and diversity of thought needed to truly challenge thinking and assumptions.
"Our global strategic consulting practice is a diverse team of technical specialists, advisors and practitioners who apply a collaborative consulting. Digital, design/engineering, science and strategy, in unison, will be fundamental to finding, proving and providing inclusive, resilient and productive post-pandemic solutions in our key sectors."
Andrew brings more than 20 years of advisory experience to his role, and  has a Bachelor of Business, Master of Arts (Communication) and Master of Public Policy and Management. During his career, he has advised public and private sector clients in policy and strategy across transport (aviation, road, rail), energy, water, Defense and national security and social infrastructure.
The collective skills, knowledge and experience of the more than 1,000 Strategic Consulting team members globally makes us the catalyst to enable transformational change to reinvent tomorrow.  Through close collaboration with our design and technology solutions, creative thought, change management expertise, visioning and advance planning expertise, Strategic Consulting looks beyond projects, seeking to create and implement resilient, sustainable and connected solutions that positively impact societies around the world.  We want to make the impossible possible.
60

K

annual kilometers commuted (roundtrip) prior to COVID-19

35

traditional Boxing Day test cricket matches attended in a row

9.5

toes - a childhood accident resulted in loss of half a toe which used to equally fascinate and scare his children

400

meters lived from a beach for the last 20 years, yet he's never taught himself to swim