Q&A: Talking with Jacobs Junior Geoscientist Febriany Diaz Alffi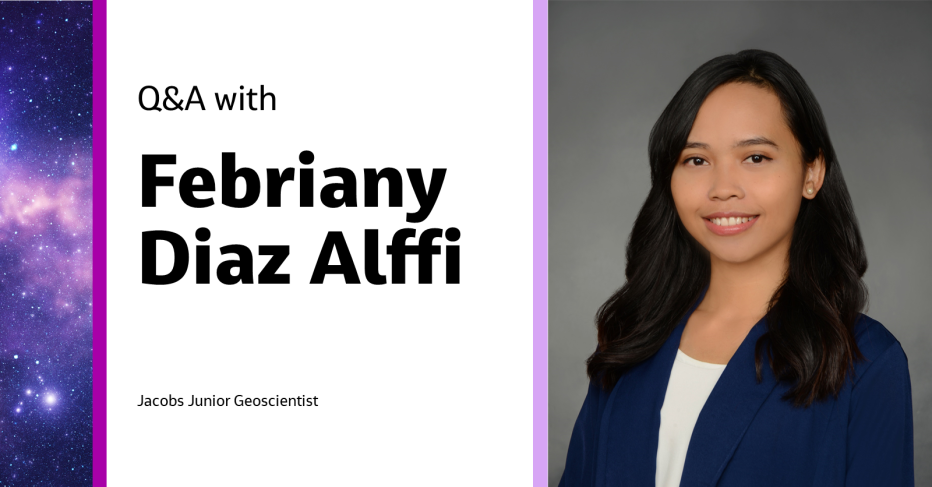 Over the past 40 years, Jacobs has built its expertise and global capability in all aspects of geothermal exploration, development, power generation and direct use. We've worked on more than 100 geothermal resources with over 3,000 MW of generation in over 20 countries, comprising more than one third of the world's geothermal power generation capacity. From geothermal exploration, drilling, resource management, power plant engineering through to operations and management, our global network of explorers, engineers and scientists support our clients across the project lifecycle to realize geothermal developments all over the world.
In honor of International Women in Engineering Day, we're connecting virtually with our team of engineering heroes around the world to showcase their careers and how each of them help Jacobs to live up to our promise of Challenging today. Reinventing tomorrow.
For this feature, we talked with Jacobs' Junior Geoscientist Febriany Diaz Alffi about career, the STEAM heroes who inspire her and how she uses art to keep creative and productive.
Tell us a bit about what you're working on these days.
I'm working on geothermal projects in Indonesia as well as international projects with Geoscience team both in Indonesia and New Zealand. We have completed fieldwork on the geothermal fields in Java and Flores this year by following COVID-19 protocols – this is a part of a large project to geothermal development in Indonesia. Recently, we conducted hybrid workshops with our client on a geothermal drilling program.
What's your favorite part of your role?
My favorite part is being able to work in the field, it gives variety and different energy where I can practically learn to understand the fundamental problems and connect with local communities. I can also see the real condition of the field.
We're publishing this article in honor of International Women in Engineering Day and this year's theme is Engineering Heroes. Who are some of the heroes who inspired you to pursue a career in STEAM?
This might sound a bit old-fashioned, but Leonardo Da Vinci and Marie Curie are cool heroes. I was inspired by them to learn more about STEAM in a creative way and be bold to pursue a career in STEAM.
When you think of engineers or engineering as a hero, what does that mean to you?
Engineers create something that would be useful for people from different background, and it enhances the quality of life. This shows the ability to think and design the right solutions creatively.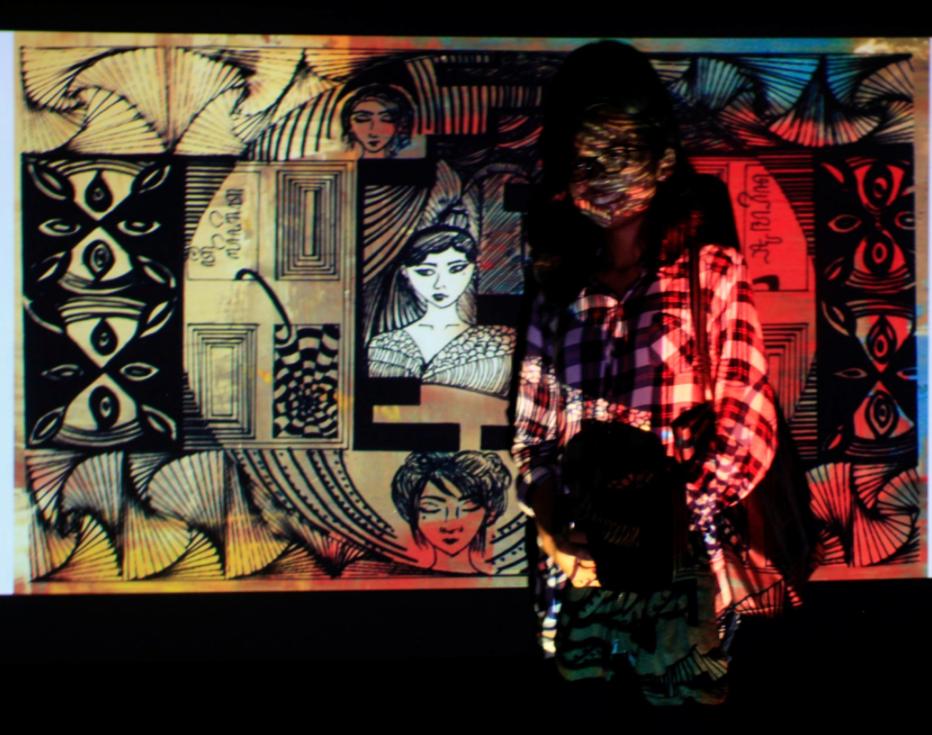 If you aren't working, what would we be most likely to find you doing?
I create mixed-media art in my free time by combining ink, watercolors, waste paper, or anything that I can find near me. My last artwork has been displayed in a national art gallery; it was inspired by Batik pattern, Javanese scripts and optical art. It feels good to combine many different tools and media.
Most interesting career moment?
I've had many interesting moments during my journey at Jacobs, but the most interesting moment is the opportunity to reconnect with the clients that I had met before since I was actively working in the professional student chapters during my study as a student.
What would you rate a 10 out of 10?
Running early in the morning.
Most proud career moment?
Working at Jacobs allows me to be involved in various projects, specifically in the geothermal space. In mid-August 2019, as a newcomer, I started working with geothermal specialists from Indonesia and New Zealand at the client's office in Bandung when we conducted in-person workshop. I learned many things from that moment such as practical experience in geothermal, getting to know my Jacobs team, how to serve the client and much more. Fortunately, that happened before the COVID-19 outbreak.
What advice would you give to young professionals?
I'm in the early stage of my career and becoming a lifelong learner is truly important – this expands our perspectives to find new ideas. We also need to work smart and hard at the same time, and take failures as experiences.
People would be surprised to know that I….
taught art on Saturday mornings to keep me productive. Unfortunately, I am not able to meet my students during the pandemic. They are all under 10 years old and their favorite parts are freehand drawing and papercraft. It was fun to listen to their imagination stories and I got a chance to tell them about science a bit. Surprisingly, one of them, age five, can draw an airplane pretty good by using pencil only.
What do you enjoy most about being part of the Jacobs family?
There are many communities and events at Jacobs that we can take part as a member or even a committee. I got opportunities being on a committee for the Inclusion Week event in 2019 and currently, I'm a member of a committee of Jacobs Career Network (JCN) chapter at the Jakarta office.
Join #OurJacobs team
What drives you drives us as we work to build a better world – together. At Jacobs, every day is an opportunity to make the world better, more connected, more sustainable.
We're always looking for dynamic and engaged people to join our team. Bring your passion, your ingenuity and your vision. Let's see the impact we can create, together.