Designing a Better Quality of Life: A Q&A with Megan Reading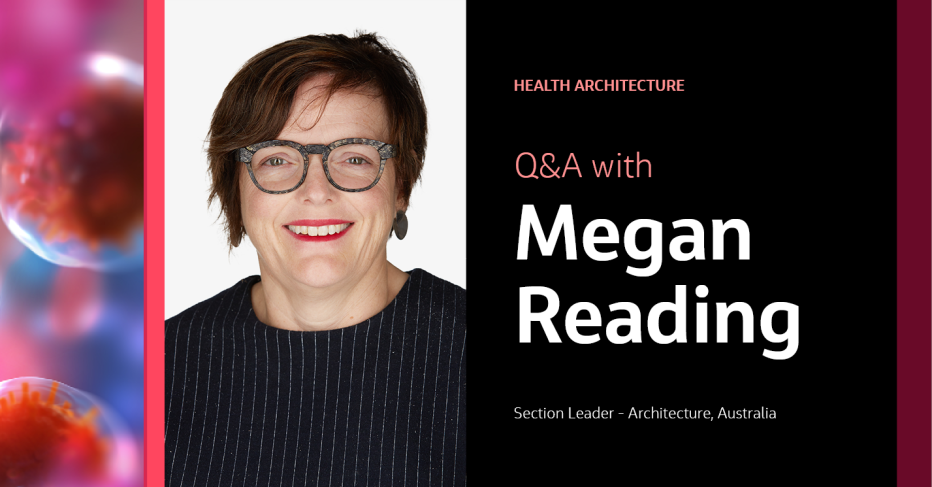 In this Q&A we catch up with Jacobs' Australia Section Leader – Architecture in Brisbane, Megan Reading, ahead of the Victorian Healthcare Week (VHW) conference where she'll be moderating a discussion on the role of co-design in the healthcare infrastructure sector.
Let's talk with Megan:
Tell us what you're working on these days.
I'm currently working on the New Women's and Children's Hospital in Adelaide in South Australia. This generational project is delivering quaternary paediatric and women's services to South Australian families.
What led you to a specialty in healthcare design?
I have a background as a Registered Nurse. I kept nursing while studying architecture and graduated in what our then Prime Minister termed "the recession we had to have." The work available at the time was a hospital project. I've never looked back from that!
How does what you do contribute to improved health outcomes for communities?
Designing and delivering a hospital which improves access to the community it resides and provides pleasant safe environments to work in is my motivation for doing healthcare architecture. A great health service really lifts a community's quality of life and its really fulfilling to be part of that.
What is the biggest trend you're seeing in healthcare design right now and how does this impact what you do?
The lack of materials, workforce and the high cost of delivery of health means efficiency and effectiveness are key. Keeping people out of hospital using technology to monitor patients' vitals and send them back to a central response room, virtual consultations and better community care may mean less space is required in hospitals moving forward which in turn will reduce staff. There is a push for standardization and reduction where possible in the built response as a result.
Name one critical success factor for any healthcare design project.
A project team that is truly collaborative and wanting the best for project response – this includes the design team, the client team and contractor.
What is your favorite part of your job?
I am a health leader and a leader of architecture at Jacobs and I enjoy wining great projects that a team can be built around to deliver. Large health projects help create the next generation of health architects, they build careers and you see graduates become experienced architects.
"Large health projects help create the next generation of health architects, they build careers and you see graduates become experienced architects."
What has been your most interesting/proudest career moment to date?
Designing and delivering the Gold Coast University Hospital because it was my first large tertiary hospital and winning the Caboolture Hospital Redevelopment project with an alternative design.
When you aren't working, what would we be most likely to find you doing?
I enjoy getting out on the Brisbane River to see the sunrise.
What does our tagline "Challenging Today. Reinventing Tomorrow" mean to you?
Always looking for the next challenge and be open to new opportunities that might lead to unexpected outcomes.
What do you enjoy most about being part of #OurJacobs?
I enjoy the ability to work both autonomously and as part of greater team both locally and globally.
About the interviewee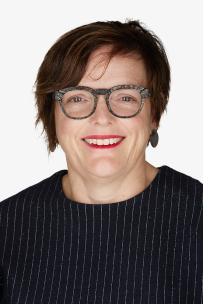 Megan Reading has built a career out of delivering healthcare projects — large and small, public and private, rural and metropolitan — across Australia, New Zealand, Indonesia and Papua New Guinea. Originally a Registered Nurse, Megan went on to undertake a Bachelor of Architecture with Hons and a Master of Project Management. She has held positions with International Academy of Design for Health, presented at Healthcare Weeks in Victoria and New South Wales and published articles in the Australian Health Journal and Hospital and Healthcare Magazine. Megan is currently Jacobs' Section Lead for Architecture in Brisbane and a Health Leader for Australia and New Zealand.
Join #OurJacobs team
What drives you drives us as we work to build a better world – together. At Jacobs, every day is an opportunity to make the world better, more connected, more sustainable. We're always looking for dynamic and engaged people to join our team. Bring your passion, your ingenuity and your vision.