Cyber, Consulting, TV Commercials: A Q&A with William Chan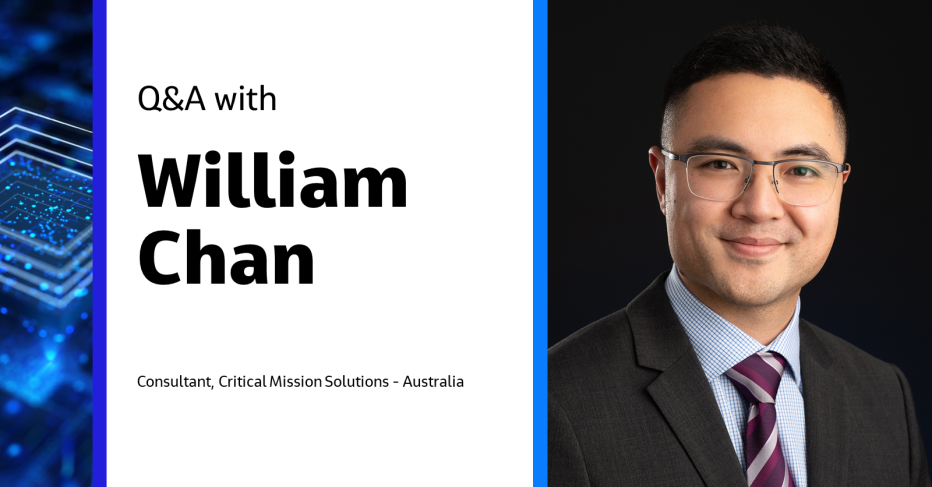 From studying environmental microbiology and cybersecurity at university to developing his acting skills on various film, TV and commercial sets, Jacobs Critical Mission Solutions Consultant in Australia William Chan has always had a hunger for knowledge.
Let's get to know William:
Hi, William! You've only been with Jacobs for a few months; can you tell us what attracted you to our team and what you're working on at the moment?
I was attracted to Jacobs for the supportive, diverse and inclusive work culture alongside transformative projects in a diverse range of areas, such as defense and space. I'm currently working on an Australian national security project and hopefully one day I'll be able to support Jacobs' space exploration work.
What were you doing before you joined Jacobs?
I was working as a business and technology delivery consultant, and prior to that I served in the Royal Australian Air Force.
What attracted you to a career in STEAM?
I always enjoyed STEAM subjects in school and did further studies in environmental microbiology for my undergraduate degree and now cybersecurity for my postgraduate degree. I remember there was a time when I was researching bioreactor designs for a university project and coming across a paper that detailed the physics behind bubble mechanics and how it played an integral part for homogenous mixing of cellular culture – it was at that point that I realized "the more I learn, the less I know" and that curiosity and hunger for knowledge is what continues to drive my passion for STEAM. Although my current studies in cybersecurity are quite different to what I did during my undergrad, I am a big fan of cross-disciplinary sciences, so one day I also hope to dabble in neurotechnology.
"I wanted to challenge myself and aim higher in something that I had never done or even thought of before, in the hope that I will gain a different perspective when approaching certain problems."
We hear you've recently started acting?
It's an interesting experience — until a few months ago I'd never done any form of performing arts besides school plays. It's insightful to understand some of the commercial aspects of acting and how organizations brand and source talent, as well as the inner workings of the film industry.
What made you want to explore this side hustle?
When I watch a film, I always imagine myself playing the character and I love the creative freedom that acting brings. Additionally, I wanted to challenge myself and aim higher in something that I had never done or even thought of doing before, in the hope that I will gain a different perspective when approaching certain problems.
What has been the best acting experience so far?
I've only just begun and have done two projects — one with a social media company and one as a stand-in for a docuseries by Paramount+. I think the best experience so far is meeting other actors who have just begun and learning what projects they've been on (some have met Chris Hemsworth on the set of Mad Max!). Another interesting experience is seeing what goes on behind the scenes, especially how the camera crew and directors discuss the best ways to shoot a scene, as well as seeing different teams working together like cogs in a machine.
How do you think the skills you develop via acting might translate to your Jacobs career?
When I compare acting with consulting, I see a lot of similarities. Each TV series, film or commercial is like a different consulting project where you must learn to change, adapt and be agile in your thought process. In acting, this occurs at a faster rate as projects are often only a few days, so integrating this mindset into consulting will definitely help.
There are a lot of differing opinions and perspectives when it comes to filming, like that of consulting. I think acting enables one to improve their skills in understanding what each team or individual requires, from the director to the film crew, as well as fellow actors who can provide constructive feedback to enhance your performance. For acting, constructive feedback underpins a lot of the projects and so being continually exposed to such an environment will translate well into my consulting career with Jacobs when providing feedback to colleagues and working inclusively to solve technical problems.
I also think acting builds on a lot of soft skills, whether it's interacting with clients or colleagues. It enables oneself to strengthen their emotional intelligence, which is essential, especially when working with larger teams. I think EQ (emotional intelligence) is a lot more important than IQ when it comes to creating a culture of caring and inclusion within the workplace.
 
About the interviewee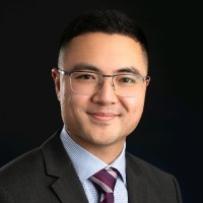 William Chan is a member of consulting staff with Jacobs' Critical Mission Solutions team in Australia. William's experience as a business and technology delivery consultant in private industry and as an intelligence analyst in the Royal Australian Air Force is helping the team deliver innovative solutions for our Australian national security clients.
Join #OurJacobs team
What drives you drives us as we work to build a better world – together. At Jacobs, every day is an opportunity to make the world better, more connected, more sustainable. We're always looking for dynamic and engaged people to join our team. Bring your passion, your ingenuity and your vision.