Press Release
Nov 7, 2018
Jacobs Selected for Design and Engineering Services at George R. Brown Convention Center in Houston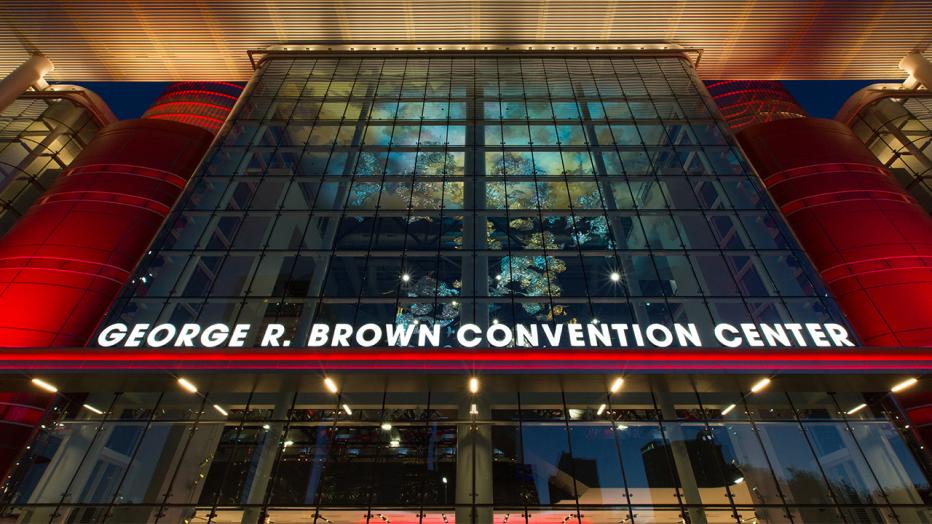 DALLAS, Nov. 7, 2018 /PRNewswire/ -- Houston First Corporation selected Jacobs Engineering Group Inc. (NYSE:JEC) as its architect and engineer to lead a multi-discipline design team for planned improvements at the city's downtown George R. Brown Convention Center. The contract will address opportunities offered by an ambitious 10-year highway project adjacent to the convention center and surrounding area.
An iconic Houston fixture, the George R. Brown Convention Center hosts more than 400 events and approximately 600,000 visitors annually. Its eastern portion currently backs up to the elevated freeway, and the vision is to connect both sides of downtown Houston via a potential deck park. Jacobs will assist Houston First in modifications while ensuring that the convention center remains fully operational during construction and responds appropriately to this challenge.
"We have an opportunity to be part of a project that will embrace a new gateway to East Downtown and make the convention center and its connections to this newly created space unique and versatile, while maintaining operational functionality," said Jacobs Global Director of Built Environment and Vice President Brad Simmons. "Our efforts will focus on helping Houston First continue delivering a positive experience for the community that results in repeat visits in both the business and leisure markets – both during construction of the North Houston Highway Improvement Project and for years to come."
The Jacobs team – which includes convention and exhibition facility design firm Populous, and landscape and architecture firm OJB – will plan, design and deliver visionary and technical solutions for the convention center, which is one of the nation's 10 largest convention centers in a major city that ranks as one of the top 25 cities for convention, conference and seminar travelers.
They will focus their design and engineering services on maximizing the facility's operational efficiencies, maintaining continuous business operations and coordinating efforts with the Texas Department of Transportation, the City of Houston and other entities involved in the North Houston Highway Improvement Project.
"Houston First is very excited about this once in a lifetime opportunity to improve the connection and accessibility between Downtown and Eado. Joining these two areas will be a game changer, providing a more enriching experience not only for visitors to the George R. Brown Convention Center in the heart of Avenida Houston, but for all of Houston," said President and CEO of Houston First Brenda Bazan. "We look forward to partnering with the Jacobs team and have every confidence in their expertise to make certain the GRB is able to continue attracting and delivering superior services to its clients during the transformation of an elevated freeway into a multi-use green space for everyone to enjoy."
Jacobs leads the global professional services sector delivering solutions for a more connected, sustainable world. With $15 billion in fiscal 2017 revenue when combined with full-year CH2M revenues and a talent force of more than 77,000, Jacobs provides a full spectrum of services including scientific, technical, professional and construction- and program-management for business, industrial, commercial, government and infrastructure sectors. For more information, visit www.jacobs.com, and connect with Jacobs on LinkedIn, Twitter, Facebook and Instagram.
Statements made in this release that are not based on historical fact are forward-looking statements. We base these forward-looking statements on management's current estimates and expectations as well as currently available competitive, financial and economic data. Forward-looking statements, however, are inherently uncertain. There are a variety of factors that could cause business results to differ materially from our forward-looking statements. For a description of some of the factors which may occur that could cause actual results to differ from our forward-looking statements please refer to our Form 10-K for the year ended September 29, 2017, and in particular the discussions contained under Items 1 - Business, 1A - Risk Factors, 3 - Legal Proceedings, and 7 - Management's Discussion and Analysis of Financial Condition and Results of Operations. We do not undertake to update any forward-looking statements made herein.
For press/media inquiries:
Kerrie Sparks
214.583.8433
Brian Morandi
720.286.0719
View original content to download multimedia:http://www.prnewswire.com/news-releases/jacobs-selected-for-design-and-engineering-services-at-george-r-brown-convention-center-in-houston-300745309.html
SOURCE Jacobs Engineering Group Inc.