Press Release
Aug 22, 2023
Jacobs Secures National Grid Management Consultancy Framework
Strategic consulting and advisory to drive programmatic and collaborative solutions
Supports climate response and clean energy transition efforts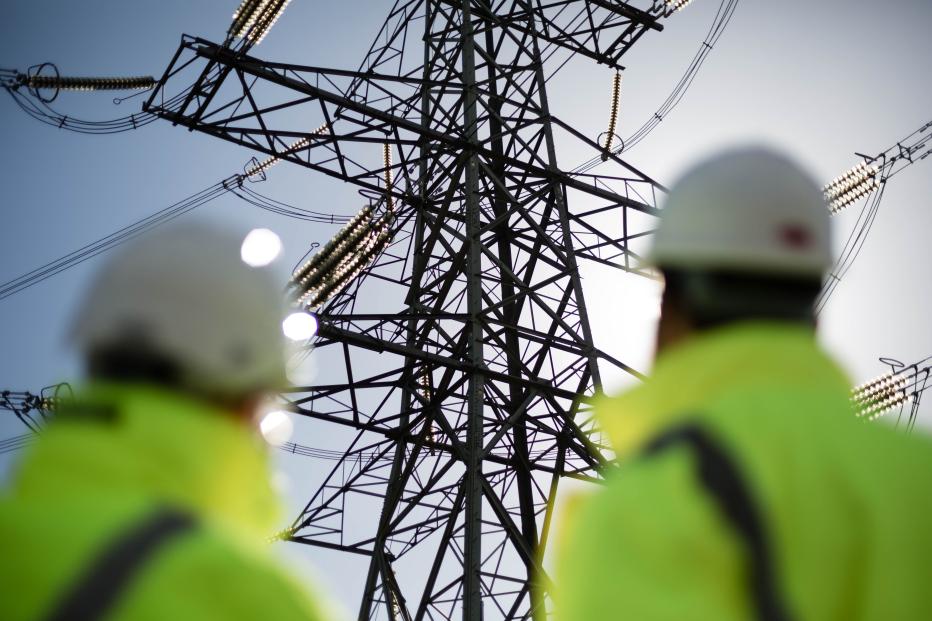 DALLAS, Aug. 22, 2023 /PRNewswire/ -- Jacobs (NYSE:J) has been appointed to National Grid's new General Management Consultancy Framework to support the energy utility's business service operations needs in the U.K. and U.S.
Jacobs will provide service operations support across National Grid to help improve core business functionality, including strategic development, business planning, process improvement and implementation support.
"The global energy transition not only requires the rethinking of physical assets, but also a transformational approach to planning, strategizing and organizational processes to underpin this significant change. Extending Jacobs' more than 15-year relationship with National Grid through this framework will unlock better outcomes," said Jacobs Senior Vice President for Global Business Units Koti Vadlamudi. "We will use our global energy and power transmission experience and strategic consulting and advisory capability to help National Grid deliver strategies for a clean energy transition and a decarbonized tomorrow."
Jacobs is helping clients navigate the future around clean, secure, affordable energy supply, decarbonization and electrification demand. In the U.K., Jacobs has supported National Grid in multiple ways. For example, the Design & Project Services Framework across National Grid's Transmission portfolio, and the Jacobs/Morrison Energy Services Joint Venture (J1M) provide a range of services on National Grid's Electricity Transmission Engineering Procurement Construction Framework - Substations Lot. In addition, Jacobs' Consulting and Advisory team supported National Grid's U.K. distribution team with their five-year regulatory submission to secure investment for network operations and new infrastructure including the net zero transition.
At Jacobs, we're challenging today to reinvent tomorrow by solving the world's most critical problems for thriving cities, resilient environments, mission-critical outcomes, operational advancement, scientific discovery and cutting-edge manufacturing, turning abstract ideas into realities that transform the world for good. With approximately $15 billion in annual revenue and a talent force of more than 60,000, Jacobs provides a full spectrum of professional services including consulting, technical, scientific and project delivery for the government and private sector. Visit jacobs.com and connect with Jacobs on Facebook, Instagram, LinkedIn and Twitter.
Certain statements contained in this press release constitute forward-looking statements within the meaning of the Private Securities Litigation Reform Act of 1995. Forward-looking statements are statements that do not directly relate to any historical or current fact. When used herein, words such as "expects," "anticipates," "believes," "seeks," "estimates," "plans," "intends," "future," "will," "would," "could," "can," "may," and similar words are intended to identify forward-looking statements. We base these forward-looking statements on management's current estimates and expectations, as well as currently available competitive, financial and economic data. Forward-looking statements, however, are inherently uncertain. There are a variety of factors that could cause business results to differ materially from our forward-looking statements including, but not limited to, the timing of the award of projects and funding and potential changes to the amounts provided for under the Infrastructure Investment and Jobs Act, as well as general economic conditions, including inflation and the actions taken by monetary authorities in response to inflation, changes in interest rates and foreign currency exchange rates, changes in capital markets, the possibility of a recession or economic downturn, geopolitical events and conflicts, and the impact of the COVID-19 pandemic, including the related reaction of governments on global and regional market conditions, among others. For a description of some additional factors that may occur that could cause actual results to differ from our forward-looking statements, see the discussions contained under Item 1 - Business; Item 1A - Risk Factors; Item 3 - Legal Proceedings; and Item 7 - Management's Discussion and Analysis of Financial Condition and Results of Operations in our most recently filed Annual Report on Form 10-K, and  Item 2 - Management's Discussion and Analysis of Financial Condition and Results of Operations; Item 1 - Legal Proceedings; and Item 1A - Risk Factors in our most recently filed Quarterly Report on Form 10-Q, as well as the company's other filings with the Securities and Exchange Commission. The company is not under any duty to update any of the forward-looking statements after the date of this press release to conform to actual results, except as required by applicable law.
For press/media inquiries:
media@jacobs.com  
View original content to download multimedia:https://www.prnewswire.com/news-releases/jacobs-secures-national-grid-management-consultancy-framework-301906342.html
SOURCE Jacobs