OneWater Reflections
May 31, 2023
Water and the Microplastics Challenge
By Dr. Rajat Chakraborti, Senior Technologist
At the upcoming American Water Works Association's annual conference (ACE23) in Toronto, I'll be presenting a paper on the challenges we face when assessing and managing the risks of microplastics in drinking water. It'll be a great opportunity to meet with water industry peers to discuss how we can take proper managerial and regulatory actions to limit microplastics pollution in water and the environment. Microplastics are an emerging pollutant and we need to act sensibly in order to control pollution of water resources and limit the impact on human health.
Let's review what microplastics are and why should we be concerned as water resources managers. It's a myth that we have been using plastics for more than eight decades, but we never learned that plastics can harm human health. So, why now? The simplest answer is uncontrolled plastic use in recent years and improved analysis techniques have prompted us to find effective management options for possible pollution mitigation.
Once plastics enter the environment, they undergo physical-chemical transformations and mechanical abrasion due to ultraviolet radiation, biological disintegration, weathering caused by temperature, and/or wind-driven turbulence. Fragmented plastics between 5 millimeter and 1 micrometer (µm) in size are defined as microplastics; sub-micron-sized plastics are termed nanoplastics.
Microplastics are omnipresent, including in marine and terrestrial environments, drinking water, food and air. Research has shown potential impacts to human health, but challenges exist in assessing and managing the risks due to their pervasiveness, persistence, lack of regulations and inconclusive measurement methods. Micro and nano-sized plastics are a complex mixture of particles and chemicals, and these can pose health risks to both humans and biota depending on particle characteristics, toxicity and pathways. Regulating microplastics in drinking water resources is difficult due to these challenges and barriers.
One of the major challenges to the mitigation and management of microplastics is unavailability of standard measurement methods. Particles are examined for their chemical composition and characterization using light based spectroscopic techniques of Fourier transformed infrared (FTIR) spectroscopy and Raman spectroscopy. FTIR and Raman spectroscopy are highly accurate for identifying plastics while optical microscopy has limited overall accuracy. In the Raman spectroscopy method particles as small as 2 micron are measured which is used to characterize smaller microplastics. 
Potential health risks have been investigated through a handful of studies. Traces of microplastics have been found in the lungs, blood, placenta and breast milk. Studies have found that microplastics could be a potential endocrine disruptor and harm reproductive systems. Quantitative estimates for exposure to characterize human health risk is not understood. Recent studies showed that drinking water in tap and bottled water contain microplastics which is an important pathway of toxics into human body. Even various fruits contain variable amount of microplastics.
Regulating microplastics in water resources is in its infancy. Currently, the California Water Board is undertaking an initiative to standardize the measurement method and accredit laboratories through an interlaboratory study comprising of 26 laboratories from seven countries to obtain reliable monitoring data.
Since larger microplastics could be filtered in a water treatment plant, the challenge is to measure small particles which could avoid the treatment process and convey toxic chemicals and cause adverse human health effects.
Microplastics pathways, potential health risks, analysis method, monitoring and mitigation/management efforts are therefore all points to ponder and I'll be discussing each of these more during my presentation at ACE on June 14. The Jacobs team and I will also be speaking during a series of other sessions at ACE23, June 11 – 14, and you can view our full program here. We look forward to seeing you in Toronto!
About the author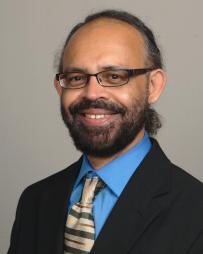 As Jacobs' Senior Technologist, Dr. Rajat Chakraborti develops sustainable, resilient and equitable solutions for water resource challenges for project delivery. His expertise encompasses conceptualization, plan and implementation strategy development, piloting, design and construction of water resources management in terms of improving water quality and developing a source for water reuse and exploring options for reclaimed water use. He has authored many peer reviewed journal articles, book chapters, technical reports, and proceeding papers. For 25 years, Dr. Chakraborti has been supporting clients with developing solutions for complex challenges affecting various components of water resources.
You might be interested in...