OneWater Reflections
Oct 24, 2023
Collaborating on Lead and Copper Rule Compliance and Funding Strategies in Florida
By Tugba Akgun
Jacobs recently joined a workshop held by the Southeast Florida Utility Council (SEFLUC) to discuss compliance and funding strategies for the U.S. Lead and Copper Rule.
SEFLUC is a utility council that provides a communications, networking and support structure for member utilities located in Broward, Miami-Dade, Palm Beach, Monroe and Martin counties in Southeast Florida.  SEFLUC exemplifies a proactive commitment to collaboration and how utilities can work together to navigate and comply with intricate regulatory requirements, and its members regularly engage in specialized workshop sessions that delve into the continuously evolving landscape of regulatory compliance guidelines.
The council's Lead & Copper Working Group invited Jacobs to address the requirements of the Lead and Copper Rule Revisions (LCRR), with a particular focus on service line inventory development and funding strategies.
The interactive workshop, which consisted of an overview of LCRR regulatory requirements as well as the forthcoming Lead and Copper Rule Improvements agenda, included many utilities at various stages of service line inventory development. Throughout the session, a recurring theme revolved around the challenges in locating historical records for review and the absence of information concerning the customer-owned segment of service lines (distribution lines that carry drinking water into customers' homes and can be a source of lead contamination). In the absence of historical records, utilities require additional methods to identify service lines of unknown material. Many of these utilities are awaiting further guidance and clarification from their primacy agency to determine state-approved methods to advance their inventory development.
In the finance strategy segment of the workshop, my colleague Mike Matichich discussed the various funding options available to utilities for their LCRR compliance programs, including State Revolving Funds (SRFs), municipal bonds and user fees. He also discussed recent updates by the Florida DEP regarding the definition of disadvantaged communities and resulting changes in access to principal forgiveness loans for the dedicated lead service line funding program created by the Infrastructure Investment and Jobs Act (IIJA).   
These principal forgiveness loans are essentially grants because they don't need to be repaid, and many of the participants in the workshop were interested to learn that they may now qualify for some of this IIJA funding because the Florida agency has broadened the definition of disadvantaged communities. The State no longer restricts the free money to small communities and it now allows communities to qualify as disadvantaged if they have census tracts designated as disadvantaged in the Climate and Economic Justice Screening Tool (CEJST), a GIS-based tool recently launched by the White House Council on Environmental Quality. This tool was showcased to illustrate how communities could be identified as disadvantaged or partially disadvantaged if they fall within a census tract meeting the threshold for at least one of the tool's burden categories, along with the corresponding economic indicator, or if they are located on the lands of a Federally Recognized Tribe.
A key lesson from the workshop emphasized the advantages of taking early steps to develop a service line inventory for water systems. It's equally critical to sustain regulatory coordination with the primacy agency to stay informed about regulatory changes and to establish an understanding of both federal and state requirements, particularly where further clarity is needed to achieve compliance by the initial deadline of October 16, 2024.
We hope that the evolving discussions and best practices shared during the workshop will be beneficial for water utilities in Florida as they chart their unique compliance roadmap. If you are interested in learning more about meeting LCRR requirements and assessing funding eligibility, please don't hesitate to reach out to our team for further guidance.
About the author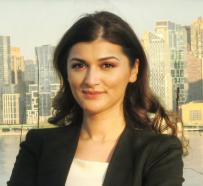 Tugba Akgun is Jacobs' Northeast Practice Leader for Lead and Copper Rule Compliance with over ten years of demonstrated experience in developing and managing capital planning and special projects for wastewater systems and water systems for a diverse client portfolio. She is responsible for the development of comprehensive lead and copper rule compliance programs in the Northeast region.