When Transportation and Healthcare Intersect
A journey to the future of public transportation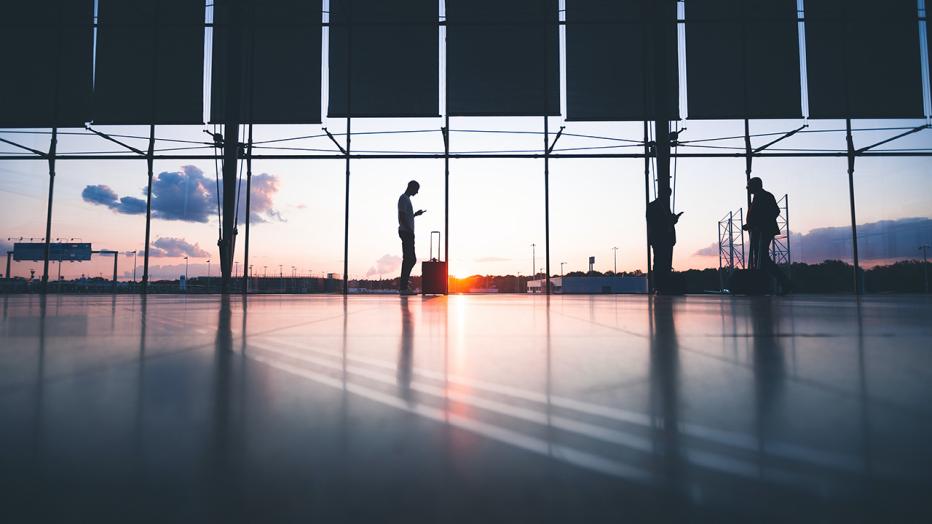 Jacobs VP, Global Transportation Kevin Slack takes jacobs.com readers on a journey to the future of public transportation in a post COVID-19 world in this piece.
Current measures to control the spread of coronavirus disease (COVID-19) center around physical separation, restricting mobility and enhanced disinfection and cleaning measures. As the world quarantines at home and works remotely, the demand on our transportation systems has dropped dramatically. Consider this:
Air travel globally is down as much as 90%. The daily total number of passengers leaving Hong Kong can at times fit on a single plane – sometimes with open seats.
The use of public transportation in some major metropolitan areas has dropped by more than 90% while systems have remained open to serve essential, front-line healthcare workers and first responders. Public transportation agencies around the world are encouraging the public to avoid using their systems outside of emergencies or essential duties.
Movement of goods through the world's busiest ports began to slow in early 2020 as production slowed in early impacted countries in Asia. As production has come back on line in Asia, consumption has slowed in Europe, the United States (U.S.) and other western economies.
The cruise industry has shut down though there are tens of thousands of crew stuck at sea.
In the U.S., personal vehicle travel is down on average between 40 and 60% with the most reduction in commuter travel in more populated urban areas.
As the spread of COVID-19 slows in some countries, and additional measures are being developed to supplement (or eliminate the need for) physical distancing, including vaccines, therapeutics, disease and serology testing, contact tracing, enhance disinfection, etc., governments and economies around the world are in various stages of reopening and beginning to return to and rely on transportation systems to move people and goods around the world. 
It's difficult to predict when pre-COVID-19 travel demand will return, but we know that travel, particularly on public transportation systems will be different. Agencies will face new and difficult decisions around how they continue to protect their workers and the traveling public from COVID-19, or any future bio threat, while providing efficient and essential transport services.    
As we look to the future of transportation, we see a new and essential nexus between transportation experts who develop, plan, design, construct, operate and maintain transportation systems and public health experts who understand how to protect the population from the current and/or similar bio threats. At Jacobs, we're unique in that we have the collective health systems and public health experts, coupled with transportation professionals who fully understand the development and operational requirements of systems across all modes of transportation.
As our health and transportation teams are collaborating with our clients to reinvent how we will safely transport people and goods locally, regionally, and globally in a post COVID-19 world, we know the needs of each client are different. A one size solution does not fit all challenges, from mode of transportation to level of travel demand to geography, but we creatively develop specific solutions to fit each client's needs.
In aviation, regulation and the modelling of revised passenger processes will drive airport outcomes. We're working with clients to analyze different scenarios based on varying levels of intervention and risk in order to be prepared for emerging regulatory requirements. All scenarios point to the need to deliver passenger confidence as a prerequisite of the approach with a combination of health checks and physical distancing supporting the confidence factor. Given the congested nature of most large airports, finding adequate space for additional facilities will be a challenge. We're helping clients explore the use of temporary structures within parking lots or in underutilized parts of ticketing lobbies. We're modelling the potential impact of new passenger screening facilities and investigating if quarantine lounges where infected passengers can be evacuated or high-risk travelers isolated, may be needed. And, we're helping airports look at ways these new types of spaces could be combined with existing border check process or potentially implemented prior to check in or at their originating airport.
In transit, the range of solutions also includes enhanced cleaning and disinfection protocols using new strategies, such as longer lasting disinfectants and ultra-violet lights previously used in healthcare settings for stations, vehicles and facilities. Mobile payment and information strategies are being used to reduce touch points and in-person contact similar to many retail environments. Many agencies are working with major employers and local chambers of commerce to encourage staggered work hours or alternative schedules to better manage ridership and allow for continued social distancing. Face coverings, temperature checks and distancing in stations, on platforms and on vehicles will help safe guard riders and front-line transit workers.
While public transportation will be forever different going forward, the transportation experts and public health experts at Jacobs are working together with seamless collaboration to leverage the latest technologies to reinvent a more integrated, smarter and safer public transportation system for the future.
Kevin Slack brings more than three decades of transportation experience, ranging from project development and planning to design, design-build and program management. He began his career as a transportation engineer and gained extensive experience conducting highway safety research for the Federal Highway Administration and the National Cooperative Highway Safety Research Program, including serving as the Co-Principal Investigator for the development of Guidance for implementation of AASHTO's Strategic Highway Safety Plan.