US Infrastructure Investment and Jobs Act Impacts for Drinking Water Systems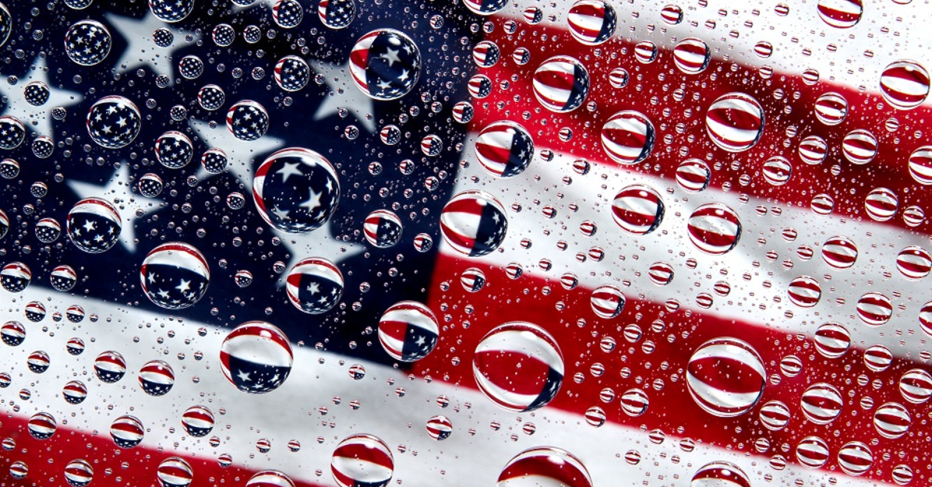 In this article, Jacobs Global Technology Leader for Drinking Water Quality Jennifer Liggett, Global Drinking Water & Reuse Solutions Director Russell Ford, and Financial Services Consulting Team Lead Mike Matichich, summarize the recent H.R. 3684 Infrastructure Investment and Jobs Act legislation, including what the investments and opportunities are for the water sector and how funding may be accessed.
The Infrastructure Investment and Jobs Act (Infrastructure Bill) was signed into law by President Biden on November 15, 2021. This landmark legislation includes $550 billion, in addition to regular federal spending (which is why the bill is sometimes referred to as spending $1.2 trillion). A major part of the investment is tens of billions being spent on water issues throughout the U.S. Environmental Protection Agency (EPA), including their Office of Water.
The EPA is currently working on implementation mechanisms for the programs funded within this new law. Existing funding programs include Water Infrastructure Finance and Innovation Act (WIFIA), Water Infrastructure Improvements for the Nation Act (WIIN), and State Revolving Funds (SRF).
The Jacobs team has been on the forefront of advocating for water funding in the legislation, as well as determining what this bill means for our clients. We are actively involved in American Water Works Association (AWWA) committees and we're in constant communication with state/primacy agencies. We also have a dedicated Government Relations team in Washington, D.C., that not only works with federal decisionmakers in Congress to push for additional water funding, but also monitors evolving changes in the Federal regulations in real time to help our clients anticipate new and evolving opportunities for Federal funding support.
The breakdown of the funding allocated for water is as follows:
$11.7 billion for safe drinking water through the SRF, which room for another $3 billion in future authorizations.
$11.7 billion for wastewater through the SRF, which room for another $3 billion in future authorizations.
$15 billion for replacing lead service lines.
$10 billion for PFAS (forever chemical) cleanup, specifically set aside for drinking water and wastewater.
$100 million in tribal pollution prevention.
$1.7 billion to protect regional waters.
$50 million in EPA's budget annually for WIFIA loan programs for FY2022-2026. The EPA budget amount for WIFIA gets leveraged into significantly more money for future loans. Historically, $50 million in EPA budget for WIFIA has translated into approximately $5 billion in new WIFIA loan capacity.
Many water systems across the U.S. have aging infrastructure and this has been a top concern as indicated by State of the Water Industry surveys collected by AWWA and other industry business reports. In addition, the US EPA's Lead and Copper Rule Revisions (LCRR) may be promulgated at the end of this year that will address replacing lead pipes. The EPA estimates there are approximately six million lead service lines across the nation with costs for replacement between $1,200 to $12,300 per line. In addition to the costs for replacements, the LCRR has additional monitoring and compliance requirements that may cost water systems millions of dollars to implement.
We have a long history of helping clients resolve the unique water treatment and simultaneous compliance issues essential to optimizing corrosion control treatment and compliance with the Lead and Copper Rule. For more than 30 years, Jacobs has been responsible for planning and implementing LCR-related strategies which protect millions of people in the U.S. and Canada and has also provided support for application and approval of WIFIA loans.
In addition, we're prepared to help assess whether projects are good candidates for this new Federal water-specific money, and how to leverage these new monies with other funding sources, such as additional new Federal money included in the Infrastructure Act for resilience and environmental justice, and other State grant and loan monies.
Drinking Water Authorizations
(Note that authorization is an initial step; the actual release of funds requires appropriations legislation, which this bill covers but only for some of these categories. The rest we will advocate for in future budget cycles).
$14.65 billion for the drinking water SRF program for fiscal years 2022-2026 (as noted above).
$510 million in assistance for small and disadvantaged communities.
$500 million for reducing lead in drinking water by removing lead service lines and other relevant activities, with an emphasis on assisting disadvantaged communities.
$250 million to improve operational sustainability of small water systems.
$250 million for the mid-size and large drinking water system resilience and sustainability program.
$200 million for lead testing and remediation in schools.
$75 million for technical assistance and grants for emergencies affecting public water systems, including natural hazards and cybersecurity.
$50 million for a study assessing emerging technologies that could address cybersecurity and water monitoring issues and a grant program to deploy technologies.
Also, as part of this legislation:
Applicants for loans under the WIFIA loan program will only need to provide one credit rating instead of two, as is currently required.
EPA must develop a WIFIA outreach plan for small and rural communities.
A needs assessment for a nationwide low-income water bill assistance program will be conducted.
40 pilot projects to provide financial assistance to low-income water customers will be provided.
Discover more about Jacobs' solutions across the water cycle and in strategic consulting and advisory at jacobs.com.
Jennifer Liggett is the Global Technology Leader for Drinking Water at Jacobs based in Denver, Colorado. Jennifer has over 13 years of research and consulting experience with distribution system water quality topics such as regulatory compliance, corrosion control studies, and nitrification and legionella prevention plans.
Dr. Russell Ford's career has concentrated on improving drinking water quality and providing a positive impact on public health around the globe. As our Global Drinking Water & Reuse Solutions Director, Russell leads our drinking water business from both a technical and leadership perspective, able to bring the best resources to deliver critical client solutions.
Mike Matichich leads Jacobs' Financial Services consulting team.; He has more than 35 years of experience in helping clients develop and implement financing strategies for drinking water projects, including use of bonds, Federal and state grants and loans, and private financing for infrastructure.