Look At Places Differently At The London Festival of Architecture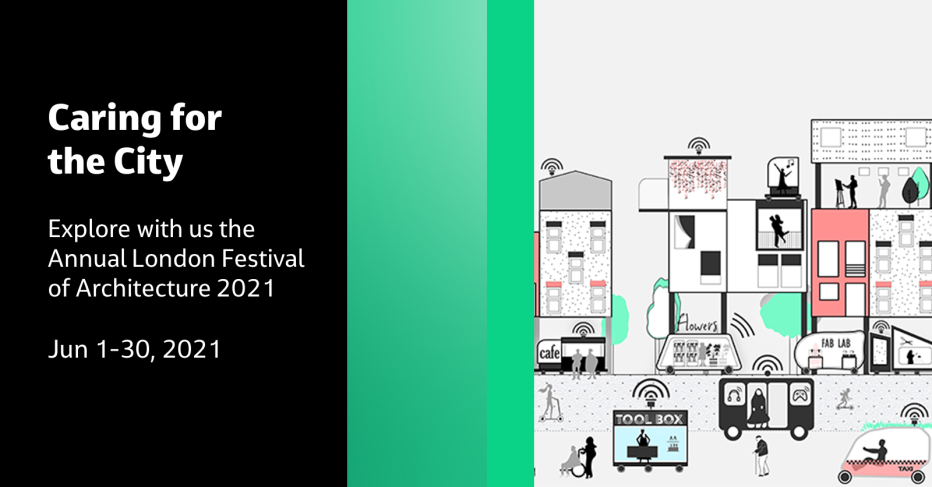 The London Festival of Architecture is the world's largest annual architecture festival, and this year Jacobs will host three digital events as part of the month-long program.
Running from June 1 to June 30, the festival's mission is to support London's architectural and design talent, engage the public and find new ways to look at familiar places. This year's theme is 'care' to engage across society, improve understanding of how the built environment is shaped, and how we can use the digital world to do the right things for our cities.
Last year the festival held its first ever digital events program in response to the COVID-19 pandemic, celebrating everything innovation and design, while in 2019 the festival attracted over 800,000 visitors to 600 events held across the U.K. capital. There is also a year-round program of design competitions, design charrettes, campaigns and other activities to help champion London as one of the best places in the world to practice and enjoy architecture.
How is Jacobs involved?
Our Cities & Places team in the U.K. has developed three Jacobs-hosted events to spark discussion about how to innovate and reimagine the built environment to make positive change in a post-pandemic world.
If you're interested in joining us, you can sign up to our sessions using the links below.
Connecting Through Gaming (June 7 to 20)
This immersive experience designed by Jacobs' graduate Matt Faraci consists of a series of digital illustrations and games to reflect four key aspects of city-making: Digital innovation; resilience and sustainability; movement and transportation; social value; and community wellbeing. If you're interested in exploring, engaging and leaving your mark on our very own digital city you can find the link on this webpage from June 7.
21st Century Health & Wellbeing (June 14, 15:30 GMT)
In this webinar, Jacobs' Global Director – Health Nina Wollman will host a panel of experts and thought leaders for a lively debate on deconstructing the concept of healthcare, and how to bring 'care' to other environments that support and impact our physical, mental health and wellbeing. Sign up here.
Panelists will include:
Matthew Holmes – Global Solutions Director - Health Infrastructure, Jacobs
Marky Davy – Founder, FutureCity
To view the recording of this session, click here.
Public Realm 2.0 (June 17, 15:30 GMT)
In this webinar, Jacobs' Head of Cities Solutions for Europe Carlo Castelli will be joined by a panel of thought leaders on the future of public space. They will explore how digital and physical dimensions can successfully come together to create inspirational post-pandemic public realm and thriving cities. Sign up here.
Panelists include:
Sherry Dobbin – Partner / Managing & Cultural Director, FutureCity
Hanna Thomas Uose – Principal Consultant, Align
Annette Jezierska – CEO & Co-Founder, The Future Fox
To view the recording of this session, click here.
More information
To learn more about other events taking place across the festival visit the London Festival of Architecture website or sign up to the weekly newsletter here.