Jacobs Wins World Environment Center Gold Medal Award
Gold Medal Award reinforces Jacobs' sustainability credentials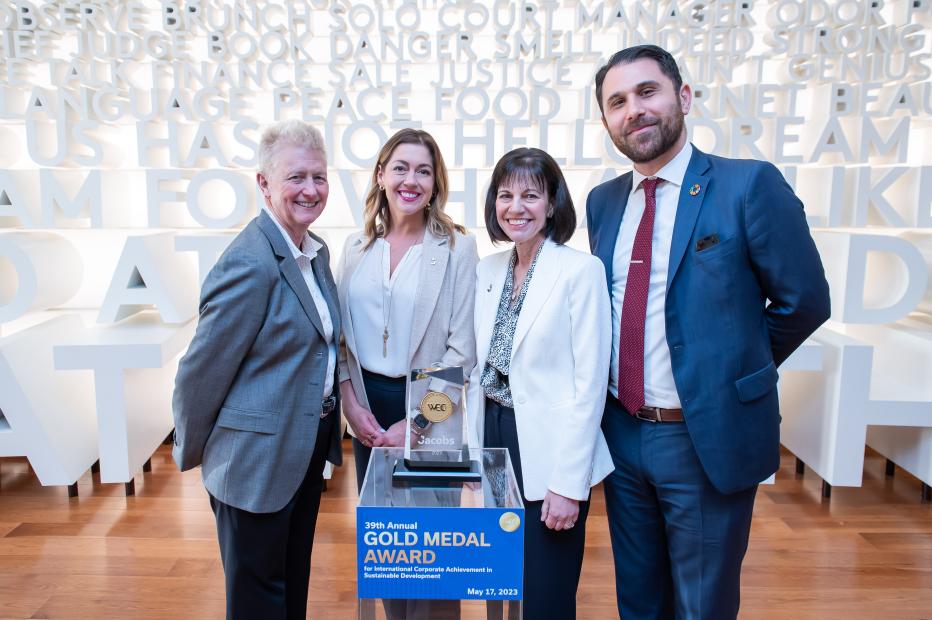 Jacobs has won The World Environment Center's (WEC) prestigious 2023 Gold Medal Award recognizing our sustainability transformation.
The World Environment Center is a global non-governmental organization advancing sustainable development through corporate business practices. Their annual Gold Medal Award recognizes one international company demonstrating a global vision and a commitment to sustainable development through innovative applications of policies, economic, environmental and social responsibilities.
The independent Jury commended our thoughtful approach to sustainability, combining commitments with global initiatives and partnerships with positive and far-reaching impact.
"Jacobs has been on a purposeful journey to integrate sustainable principles into the solutions we develop and deliver to respond to our clients' greatest challenges, including those directly focused on addressing climate change," says Jacobs Senior Vice President, Global Climate Response and ESG, Jan Walstrom. "We know we have a pivotal role to play in addressing the climate emergency and channeling our technology-enabled expertise and capabilities toward benefiting people and the planet. We're honored that our efforts have been recognized by the World Environment Center and are delighted to receive this prestigious Gold Medal Award."
Jacobs previously won the award in 2016. This recent win demonstrates the progress we've made in fostering a purpose-centered culture, with sustainability-related strategies and approaches  that encourage every employee to contribute towards delivering on our ambitious commitments.
"We congratulate Jacobs and salute the company's commitment to sustainable development," says WEC President & CEO Glenn Prickett. "In these challenging times, we hope that recognizing Jacobs' leadership with the Gold Medal Award will inspire other companies to aim higher in their commitments to sustainability."
WEC presented us with our Gold Medal Award at a ceremony in Washington DC, U.S., on May 17, 2023.
Jacobs Sustainability Journey
This award comes hot on the heels of other sustainability successes for Jacobs. Last year we earned a place in the Dow Jones Sustainability World Index 2022 (DJSI) and featured in CDP's A List for Climate for the very first time. We also became the first professional consultancy and one of the world's first companies with net-zero targets approved by the Science Based Targets initiative, received a gold medal in the EcoVadis Sustainability Ratings, and became recognized as a leading organization in the Wall Street Journal's 250 Best-Managed Companies of 2022.
It's been a year since our  Boldly Moving Forward strategy was introduced, elevating Climate Response to one of Jacobs' three core growth accelerators. This aligns positive societal impact with long-term business growth and demonstrates the company's commitment to implementing sustainability throughout everything we do, especially through the sustainable, resilient and nature-positive solutions we co-create with our public and private sector clients around the world.
To learn more about sustainability at Jacobs, visit: https://www.jacobs.com/about/sustainability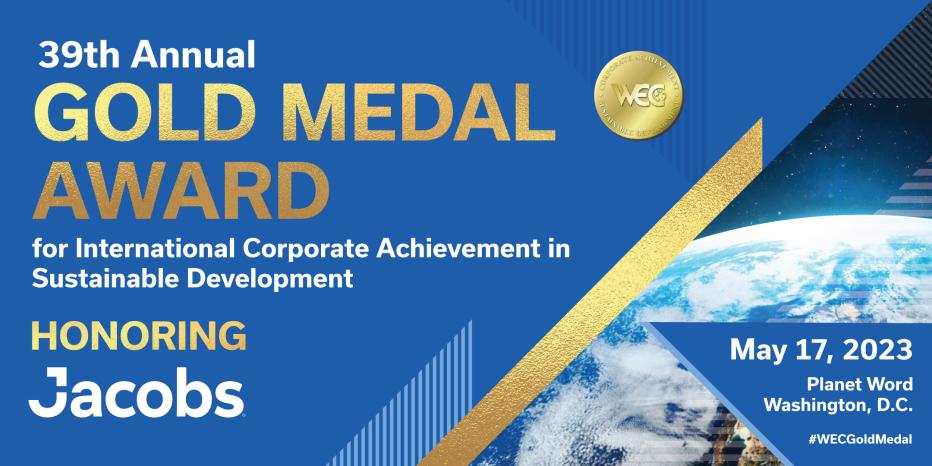 You might be interested in...