Jacobs Wins UK Accolade for Supporting Carers
We've been certified as a Carer Confident Active Employer!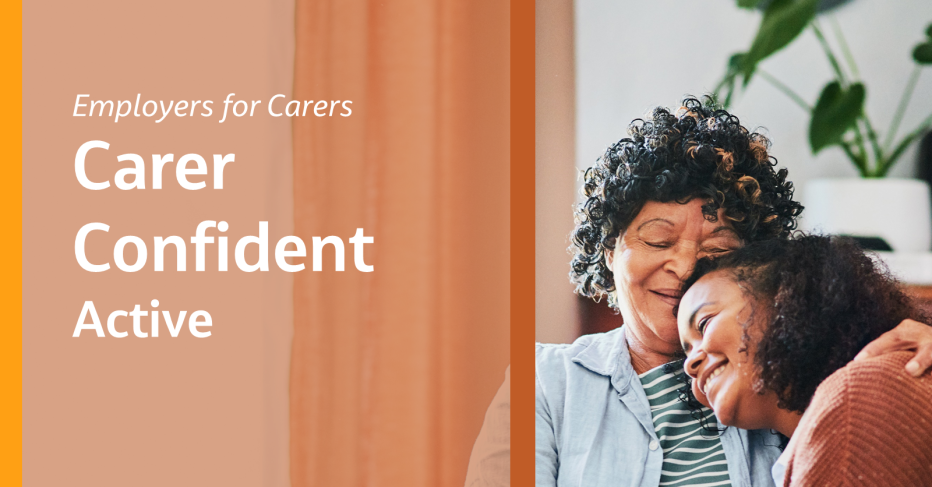 Jacobs has been certified as a Carer Confident Active Employer by Carers UK.
The award recognizes the company's efforts to build a positive and inclusive workplace for all staff, including the growing numbers who are, or will become carers.
This is an excellent achievement by our ACE (Access, Connect, Empower) employee network, which led the way in putting key support measures in place. ACE champions accessibility, community and opportunity for caregivers and employees with disabilities. The network provides information, resources and networking, runs awareness events and advocates for positive change.
Jacobs received a high assessment score with particularly positive feedback for flexible working and leave policies; promoting an open, inclusive and flexible workplace culture; and practical help for employees to balance work and caring commitments.
"We are delighted that our journey to make Jacobs an excellent place for carers to work has received this recognition from Employers for Carers," says Jacobs Executive Vice President for People & Places Solutions Patrick Hill, who is also Executive Sponsor of the ACE employee network. "I'd like to congratulate ACE for their leadership in putting key measures in place that supports the role of carers at work and in their home life. We are determined to build on our achievements so far to make Jacobs a global workplace of choice for carers."
Carer Confident Employer status helps companies to develop and implement policies and practices which will improve retention, engagement and productivity, not just of carers but all employees.
Join #OurJacobs team
What drives you drives us as we work to build a better world – together. At Jacobs, every day is an opportunity to make the world better, more connected, more sustainable.
We're always looking for dynamic and engaged people to join our team. Bring your passion, your ingenuity and your vision. Let's see the impact we can create, together.