A Jacobs Summer Internship: Where Your Journey Begins
Reflecting on another successful summer internship season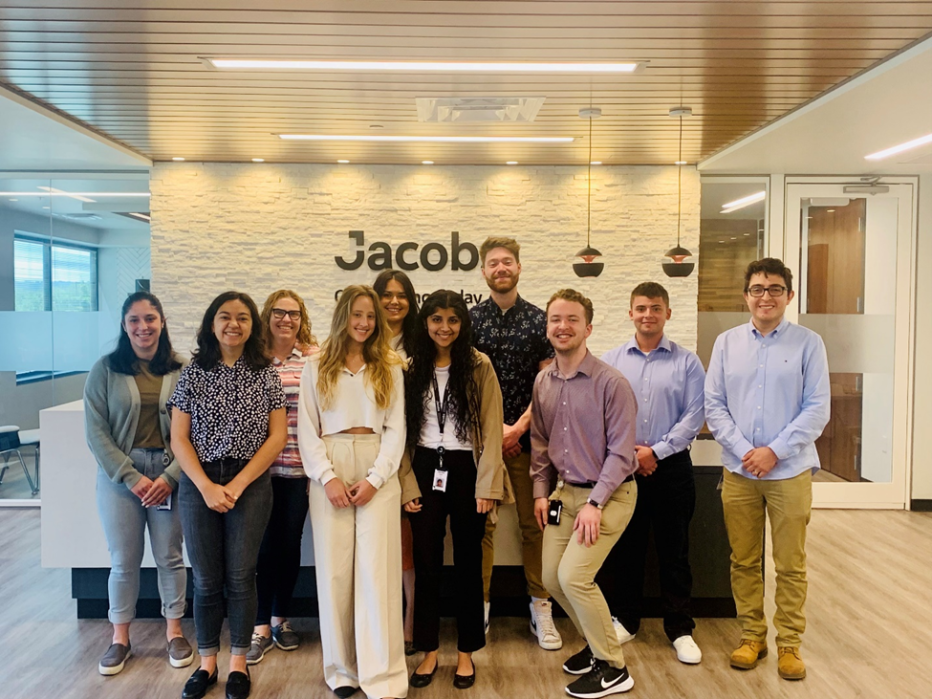 Nothing signals the end of summer quite like interns leaving the office and returning to campus. The Americas summer intern program here at Jacobs is coming to an end, making this the perfect opportunity to reflect on all the fun we had!
After a few summers of working from home, most of our interns had the opportunity to venture into the office and explore our local footprint. It was great to see their faces, engage in networking events and make some new friends.
We kicked off the program with our Global Call Series, featuring inspirational executive leadership speakers from different lines of business talking about their experience at Jacobs and giving useful tips for career success. Our interns also had the opportunity to attend several lunch-and-learns, social events and celebrations facilitated by Jacobs' University Champions.
From local celebrations to regional celebrations, we wanted to show our interns that without the future of our business, Jacobs wouldn't be the company we are today.
Intern Day celebrations took place throughout the week, starting with a building your brand session which included discussions on how to develop your LinkedIn profile, build out your professional resume and career fairs tips for the fall. Next up, we had a stretching session with our very own Rusty David, where we learned how to stretch and keep active in the comfort of our own desk or office. The week rounded off a positive mental health discussion, a virtual site visit and the 3rd annual "Intern Connect and Reflect" program. Interns from different lines of business and regions were matched up with other interns to connect and network.
We capped off the Americas intern program with a series of presentation competitions – and as usual, the interns amazed everyone with their passion and creativity during the competition.
At the end of the summer, we asked about their experience. "The past couple months being a Commissioning and Energy Intern at Jacobs has been so valuable," one intern shared. "It's been an absolute pleasure to work at a company with such high standards and the greatest engineers in the industry. I was able to learn so much from all the leading professionals."
It was a great summer, and we made a great impact, so much that we won an award for going above and beyond for our interns this year. Determined by a panel of experts and thousands of public votes, we're  thrilled to share that Jacobs has been selected for the Yello and WayUp Top 100 Internship Programs List for 2022.
If you're interested in learning more about our internship and graduate programs or want to recommend an awesome student for next summer, check out our career fair lineup this fall and spring on the Jacobs Events page and stop by our Virtual Booth. We hope to see you soon.