Jacobs Plays Leading Role in Recent U.K. Water Industry Innovation Competition Successes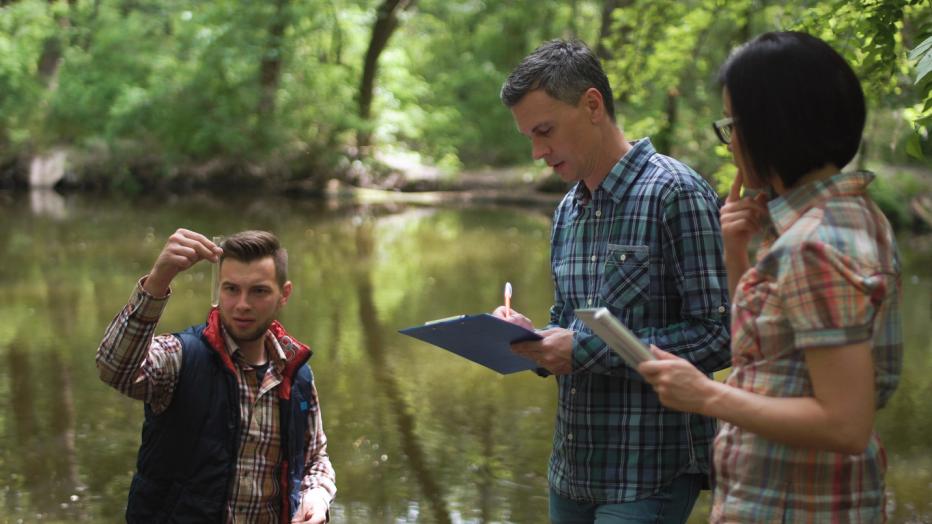 Jacobs has supported Anglian Water and United Utilities with four of the nine winning submissions in the first Water Breakthrough Challenge innovation competition from the Water Services Regulation Authority for England and Wales, Ofwat. The total value of the winning submissions was over $27.2 million (£20 million) of the $49 million (£36 million) awarded by the regulator.
Anglian Water successes
Safe Smart Systems – Embedding resilience for the future through automation and artificial intelligence
Jacobs led the development and submission of this project, which will use artificial intelligence and mathematical optimization to improve long-term operational resilience in the face of climate change and rapid population growth. It will identify, predict and manage vulnerabilities to reduce leakage, interruptions, and pressure issues across the whole water cycle. Safe Smart Systems focuses on the first steps to achieve autonomous control in water systems across the U.K.
Triple Carbon Reduction
Jacobs is a key partner in this collaborative project that will use novel technologies to target a step change reduction in greenhouse gas emissions and electricity use in the treatment of used water, and to provide a new renewable energy source through green hydrogen production. This is considered a triple carbon synergy and contribution towards achieving net zero carbon emissions by 2030.
United Utilities successes
Jacobs has seconded a team of consultants into United Utilities to support its involvement in the innovation competitions. The team has been instrumental in the development of United Utilities' proposals and will now go on to support delivery.
Alternative approaches to phosphorous removal on rural wastewater treatment works
This project will provide a holistic view of what can be achieved using alternative phosphorus removal approaches. The U.K. water industry spends in the region of $53 million (£39 million) a year on metal coagulants. Finding a suitable alternative would reduce this and the carbon associated with the manufacturing and delivery of these chemicals.
Catchment Systems Thinking Cooperative (CaSTCo)
CaSTCo is a partnership led by United Utilities with The Rivers Trust, twelve water and sewerage companies, academics and environmental charities. It has been awarded $9.7 million (£7.1 million) to revolutionize the way crucial data about England and Wales' water environment is gathered and shared, in particular on the health of rivers. Only 14% of rivers in England are in 'good health' – one of the worst records in Europe. This project will ensure there's robust evidence base for tackling environmental challenges with direct support for local evidence gathering and community engagement in eight demonstration catchments, along with a national framework of standardized tools and training.