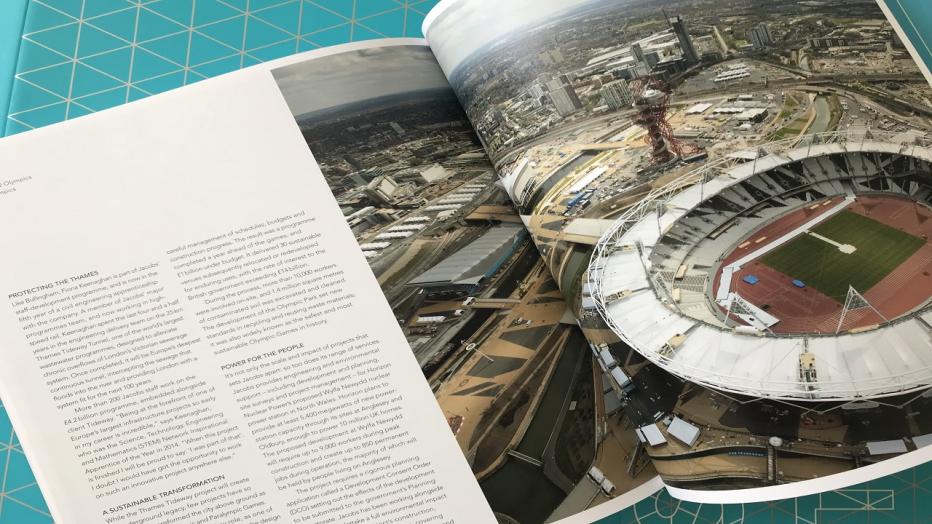 The Institution of Civil Engineers (ICE) is one of the world's most respected professional engineering institutions and has attracted some of history's most famous and influential civil engineers. Celebrating its 200th anniversary throughout 2018, ICE is hosting a year of activities that show how civil engineering has transformed people's lives and is safeguarding the future for their families.
From humble beginnings in 1818, a small group of young engineers met in a London coffee shop and founded ICE, the world's first professional engineering body. ICE asked Thomas Telford to become its first President in 1820. His appointment not only gave ICE a major boost – he designed and built all types of infrastructure and brought many new members in – but also played a huge part in shaping the ICE of today.
Since then, ICE has become home to many of history's greatest engineers and 200 years later, has grown to more than 92,000 members in more than 150 countries around the world.
Jacobs' own history began with the company's founding by Joseph J. Jacobs in 1947. Since then, we have gradually evolved from a one-man engineering consultant to the publicly-traded Fortune 200 company we are today. In the U.K., for example, we draw on a 125-year heritage, which includes firms like Allott and Lomax, Sir Alexander Gibb and Babtie.
"That heritage continues to play a crucial role in our future," explains Donald Morrison, Jacobs Buildings and Infrastructure Europe Senior Vice President and General Manager, and a Fellow of the Institution of Civil Engineers. "We're helping to build an internationally competitive skills base, bringing opportunities for innovation and collaboration into the regions where we work. Having made a long-term commitment to invest and grow in the U.K., we have grown to more than 10,000 people at locations across the U.K."
"With that growth comes incredible diversity of staff and solutions. Alongside professionals from traditional civil engineering backgrounds, we recruit specialists as diverse as animators, data analysts, nuclear engineers, aquatic ecologists, economists and a broad spectrum of other talent," added Morrison. "If we've got a particular challenge, we're much more likely to come up with a number of different innovative solutions from a diverse room of people."
"Increasingly, our clients are focusing on how best to connect communities, build resilient infrastructure, safeguard people and the environment, and deliver real social value. We've got passionate people with diversity of perspective helping to solve some of these challenges. They're focused on finding better ways for our communities, our clients and our supply chain, delivering incredible projects that are really helping to shape the world we live in," Morrison said.
This year, the New Civil Engineer (NCE) – ICE's member magazine – commended us for our excellence in transport and recognized our culture of caring program by naming us the 2018 Health and Wellbeing Leader at the publication's 100 Companies of the Year Awards. The 2016 Global Firm of the Year praised our work with Qatar Rail's Doha Metro mega-project to create a step change in safety culture and worker welfare standards.
ICE also awarded the annual Greatest Contribution to London award – one of London's highest engineering awards for raising the bar on innovation, health and safety, community benefit, construction and design – to the Jacobs-managed Lee Tunnel, in both 2012 and 2016.
Learn more about some of our people and projects featured in the ICE200 anniversary book, which celebrates the past, present and future of civil engineering: from Transport Scotland's Queensferry Crossing, the Thames Tideway Tunnel project and Horizon Nuclear Power's proposed Wylfa Newydd nuclear power station, to our work with Transport for London to build insight into how the transport network is used.
Check out Jacobs' feature in ICE200's Shaping the World. 
More about ICE200.