Architectural Team Supports the Fight Against Prostate Cancer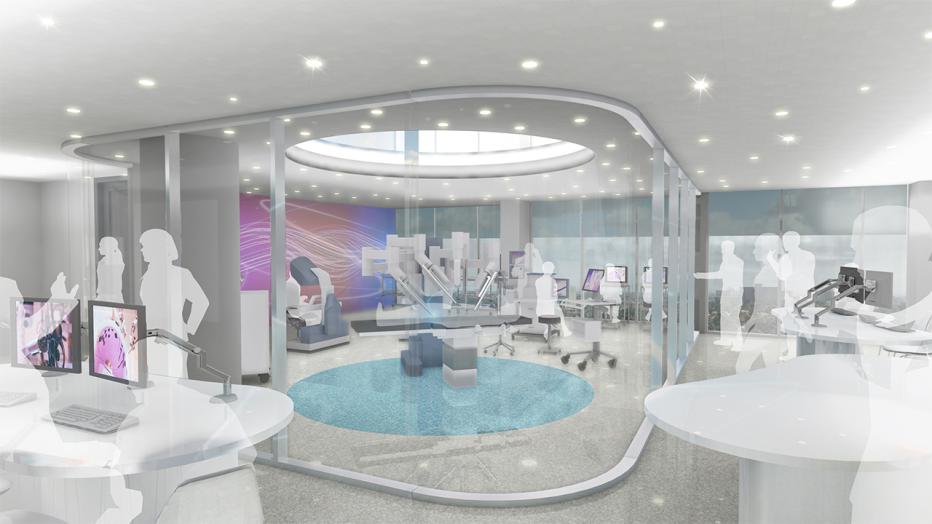 Jacobs has been supporting the Australian Prostate Centre (APC) by providing design options, 3D visualizations and helping to secure funding for a new robotic operating surgery simulation and teaching center in Melbourne, which will be used to train both current and next generation surgeons in new robotic surgery procedures. 
Internationally, rapid development in technology has resulted in the increased use of robotic surgery for a range of procedures, including those used to treat prostate cancer, which one in six men will develop in their lifetime.
When operated by a skilled surgeon, the robotic technology can produce consistent, repeatable and efficient outcomes and potentially lower the costs of surgery. The technology also allows remote surgery with specialist surgeons based in major cities able to operate via robot on patients in regional or remote rural hospitals. For patients, the technology delivers a range of benefits including excellent cancer control rates, reduced surgical risks, reduced pain post-surgery and quicker recovery time.
Our architectural team in Melbourne has provided design options, 3D modelling services and construction documentation for the soon-to-be realised project, which is to be named the Australian Medical Robotics Academy (AMRA). It will include two glazed robotic-training operating theatres (allowing observation) and simulation facilities with the express purpose of training surgeons in this form of minimally invasive surgery. 
The project recently secured both Victorian State Government and philanthropic funding.
Founded in Melbourne's medical research and hospital precinct in Parkville by eminent Australian Urologist Professor Tony Costello, APC combines prostate cancer research, education and clinical services. The center delivers diagnosis, treatment, post-operative rehabilitation and support services for men without medical insurance coverage.
You can learn more about the project here.