3 Trends Making a Splash in Water - One Water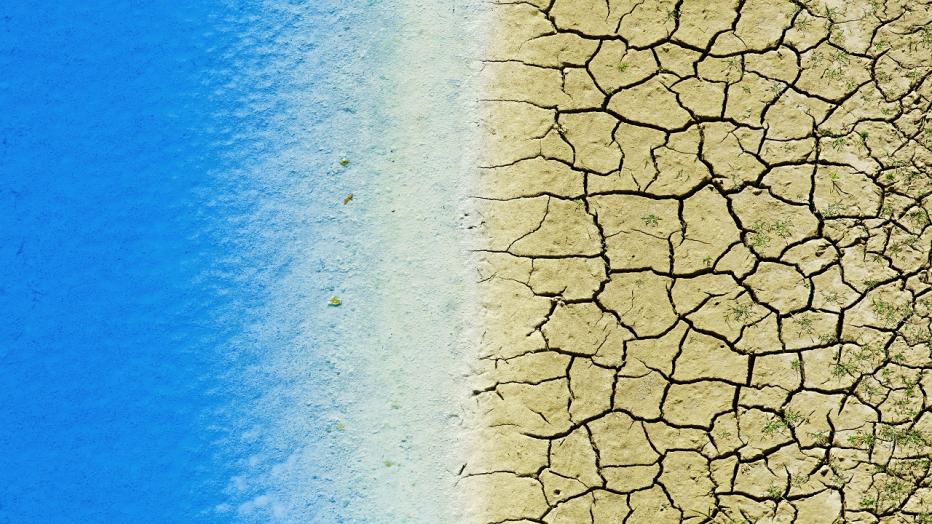 Cape Town's Water Struggle Isn't Unique, but This Approach Could Prevent it from Happening in Your Town
In this first piece from the "3 Trends Making a Splash in Water" series, Jacobs Global Director of Water Peter Nicol discusses how the expansion of the One Water movement is shaping utilities' approach to water-related projects and planning efforts to prevent and mitigate future water supply challenges. 
As water supply and demand intensifies, infrastructure becomes outdated, populations increase and changes in global climate cause unprecedented challenges – managing water in a holistic, integrated way is more important than ever. 
Consider the major water crisis facing Cape Town. Despite being the second largest city in South Africa and a popular tourist location, Cape Town is dangerously close to running out of water. 
Around the globe many are wondering how this happened, and perhaps more importantly, how we can keep it from happening elsewhere. The frightening truth is that the variables behind the situation in Cape Town aren't unlike ones facing other cities around the globe, perhaps even some of our own communities. 
As a global water industry we need to focus on adaptable, resilience-based planning and upgrades which will reduce, mitigate and potentially even prevent the devastation that results from future crises when cities and utilities embrace a more integrated approach to water management and planning called One Water. The One Water movement, stewarded by the US Water Alliance, encourages (and challenges) us to view all water as one valuable resource. 
In the past year, we've already seen a rise in forward-thinking cities and utilities planning for integrated water management. Some utilities and water districts, like the Metropolitan North Georgia Water Planning District, are even developing water resource plans that highlight interconnections between all water types. 
Formed in 2001 to manage growing water supply constraints and water quality degradation compounded by metropolitan Atlanta's rapid expansion, the Metro District has made incredible progress in the last 17 years. One of Forbes' fastest-growing U.S. cities, Atlanta is also now the only metropolitan area in the country with more than 100 jurisdictions implementing a long-term integrated water resource management program. 
Metro District's plan introduced an inclusive vision for the region's water supply and conservation, wastewater management and stormwater and watershed management efforts that will help meet future water demands for an impressive 15 counties and 93 cities. Developing regional integrated plans for water resource management like the one developed in Atlanta will become the best practice for meeting future needs, especially as more utilities adopt the One Water approach. 
Progressive environmental, social and economic outcomes, another hallmark of the One Water mindset, will also drive future investment and water management decisions. In some rapidly growing regions, utilities are considering new ways to augment water supplies, like an innovative technology called potable water reuse, which means purifying wastewater effluent to create drinking water. 
Currently Namibia, Africa is the only community in the world with a direct potable reuse treatment system, where purified water is introduced directly into the supply system that serves drinking water to the general population. Other places, like Singapore and the Hampton Roads region in Virginia, U.S. are enabling indirect potable reuse efforts, where the purified water goes through an environmental buffer before it is returned to the supply system. 
By eliminating the need for dedicated conveyance systems and alleviating the constraints of suitable environmental buffers, direct potable reuse offers significant cost reductions and ensures robust water supplies for communities.
Seems like an obvious, smart option for more cities to follow Namibia's example – but overcoming sometimes stigmas associated with water reuse and building public support for such initiatives can be tough. That's why some water leaders in Arizona and Colorado got creative last year to demonstrate the applicability of direct potable reuse by working with craft brewers to create a product from the water that their residents already love – beer.
In Colorado, experts are expecting population to increase 54 percent by 2050, reaching 8.5 million people. Direct potable reuse could make a true impact on the state's water future supply to serve this growing population, and through public outreach efforts like ReuseFest, water leaders are already reaching the Coloradan public, and building their support for implementing a sustainable, resilient option for water management. 
Resiliency is another driver behind utilities making the mindset switch to One Water. While some locations like Cape Town struggle with not having enough water, others must deal with a different set of vulnerabilities tied to their waterfront locales. To combat issues like these, many cities are beginning to build resilient infrastructure to protect citizens and assets from these risks. 
In St. Petersburg, Russia, they've implemented a 25.4-kilometer flood protection barrier designed to safeguard the city from fast-flowing storm surges originating in the Gulf of Finland. In San Francisco, a similar urban coastline initiative called the Seawall Resiliency Project aims to reduce seismic and flood vulnerability of San Francisco's 3.5-mile long Embarcadero seawall and associated infrastructure.
Planning for near-term challenges, together with preparedness to withstand future events, presents an urgent need for more cities to develop enhanced infrastructure systems, like those in St. Petersburg and San Francisco globally. Designing and implementing resilient infrastructure – from coastal and inland river systems, to water and wastewater treatment and supply – is key to keeping cities and whole communities safe and managing water holistically. These types of opportunities will continue to become priorities as more infrastructure reaches the end of its useful life and climates shift.
With no new water on Earth, our global community cannot afford to use water once and dispose of it. Around the globe, 1.8 billion people lack access to clean, safe water, and even the most-developed cities struggle with balancing water availability. One Water is a transformative approach to how we consider and manage this precious resource, and as demand for water grows in line with our population, the opportunities aimed at addressing water management, water reuse and resiliency will grow, too.
Peter Nicol currently serves as Global Director of Water for Jacobs and was formerly CH2M's Global Water Business Group President where he had full profit and loss responsibility for this $1.4 billion global water business, including leading more than 5,000 water professionals, in 175 offices, in more than 50 countries worldwide. Under Peter's leadership, CH2M solidified its brand as the global market leader in water and wastewater design work. Peter joined CH2M in 1980 after receiving his bachelor of applied science degree in Geological Engineering and Applied Earth Sciences from the University of Toronto.