Nuclear Knowledge Keeps Royal Navy Submariners Safe
Operating a nuclear reactor inside a submarine involves some unique technical challenges. To do this safely while meeting operational needs, the U.K.'s Royal Navy needs to call on advisers who can bring real depth of understanding across reactor operations, nuclear physics, research and technology, design, manufacture, decommissioning and disposal.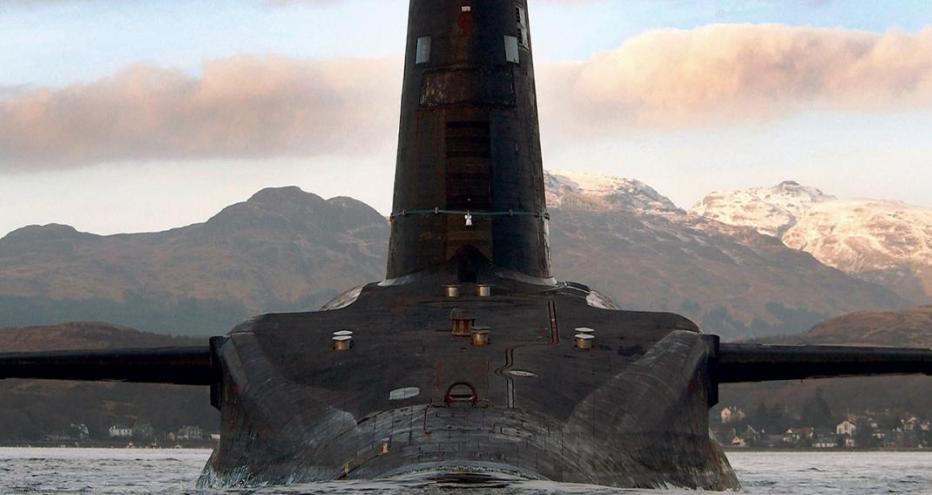 With our heritage of U.K. firms, Jacobs has supported the Royal Navy's nuclear submarines since 1958 when the first boat, HMS Dreadnought, was designed. Our support has remained constant throughout more than 50 years of the Continuous At-Sea Deterrent, a truly national endeavor and the longest ongoing operation ever delivered by the U.K.'s Ministry of Defence (MOD).
We support the MOD Nuclear Reactor Plant Authorisee and Nuclear Propulsion Project Team with independent assessment, safety and technical advice for the Trafalgar, Astute and Vanguard Class submarines and the next generation of reactors that will power the Dreadnought Class and Astute Class replacement [SSN(R)]. This support is key to ensuring that the reactors are engineered to be fit for purpose and compliant with safety and technical requirements.
The work is delivered by 100 specialists in Jacobs' Independent Nuclear Assurance (INA) team, which is the largest provider of such independent safety assurance in the U.K. nuclear sector. As required, the team is supported by another 70 nuclear and technical specialists with specific, relevant skills and knowledge.
Jacobs has developed its INA service to support nuclear authorisees and licensees. INA includes the Independent Technical Assessment (ITA) of design information and Independent Nuclear Safety Assessment (INSA) of nuclear safety cases.
6

decades Supporting the Royal Navy's Nuclear Submarine Program

12

K

square meters of engineering test rigs in our U.K. R&D center
About our work
Independent assurance
Our work includes in-service support, advice on operating documentation, review of safety management arrangements and the provision of independent members for nuclear safety committees. Our specially developed program management techniques ensure the effective delivery of complex assessment programs.
Our independent assurance service is a 'ring fenced' organization that provides an impartial, expert, second opinion, providing scope and depth proportionate to risk. Demonstrably independent of constructors, designers, maintainers, and safety case authors, the service provides the independent scrutiny expected by regulators.
And although we have been the sole supplier of independent assurance services to the submarine program for more than 55 years, our role constantly evolves as we seek to make tangible delivery improvements.
Over the past 15 years, we have improved the effectiveness and sustainability of our service by making significant investments in our operational environment, associated infrastructure and laboratory facilities. This includes the creation of a new data library to help maintain and develop the NPIA "corporate memory".
"Together, we are working to safeguard the lives of the naval personnel serving in these boats and we are helping to secure an effective submarine service which is vital to the defense of the U.K."
Research and development
The other pillar of our support to the submarine service is our long-standing role as a collaborative research and development partner to the naval nuclear propulsion program. We provide specialist support including laboratory materials testing, design engineering, structural integrity, stress modelling, manufacturing design engineering support, site safety cases and site infrastructure design at facilities such as HMNB Devonport, the largest naval base in Western Europe, and HMNB Clyde, home to the core of the Submarine Service.
In 2016, we were awarded a five-year contract  to continue supplying research and technology services, covering in-service and next generation submarines.
In awarding these contracts, the MOD expressed confidence not only that we could do the work but also that we would safeguard the highly specialized technical capabilities and suitably qualified and experienced people needed to sustain it. In particular, the MOD values our technical expertise, comprehensive laboratory and analytical resources, strong relationships with academia and best-in-class project and programme management.
This capability is underpinned by our nuclear laboratories at Birchwood Park in Warrington. The largest complex of its kind in the U.K., the laboratories provide many rare capabilities which are directly relevant to the submarine mission, including UKAS-accredited mechanical testing to verify materials and high integrity components to the highest levels of quality assurance.  We evaluate materials behavior at temperatures from -160°C up to 750°C using techniques such as: fracture toughness, fatigue endurance, and fatigue crack growth. We design, build and operate bespoke rigs to conduct customized tests on components under simulated operating conditions.
Jacobs Group Director Assurance and Technology Steve Hilton says: "Many of our colleagues who deliver our work for the submarine service used to serve in the Royal Navy and the sense of duty they feel remains every bit as strong. Together, we are working to safeguard the lives of the naval personnel serving in these boats and we are helping to secure an effective submarine service which is vital to the defense of the U.K."